Manjimup Senior High School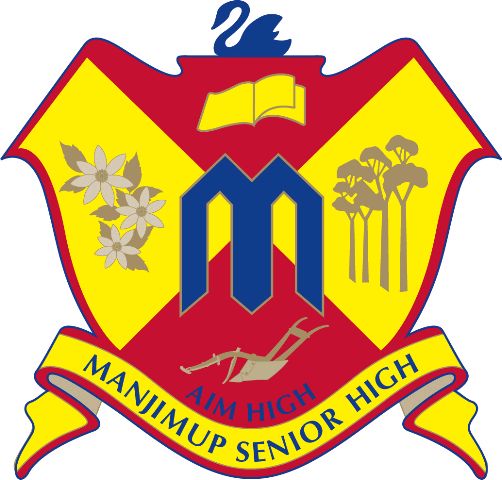 Locked Bag 1
Manjimup
Western Australia 6258
Phone: (08) 9777 0500
School profile and context:
Manjimup Senior High School is a comprehensive public high school located in Manjimup, a regional centre 307 kilometres south of Perth, Western Australia. The school was established in 1957 and by 2009 had an enrolment of 618 students between Year 8 and Year 12, 37 or 6% of those students were Aboriginal.
Manjimup is the only Senior High School in the inland corridor of the Warren-Blackwood Education District. Families within the school's catchment engage in a mixture of agriculture, horticulture, viticulture, timber, tourism and service industries. The town of Manjimup is the commercial and administrative centre for the Warren-Blackwood District. Together with parents the aim at Manjimup Senior High School is to develop a community of life long learners, each with a strong sense of self worth, who show leadership, civic and environmental responsibility and are able to achieve success and meet future challenges with confidence and skill.
Program description:
Manjimup became involved in Big Picture Education because of our need to cater for students who, for a variety of reasons, do not respond to a standard prescribed curriculum.
We have two designated Big Picture classes at the school. One is onsite for fifteen 13 to 15 year olds who have diagnosed cognitive or social/emotional disabilities. There is an advisory special needs teacher and one or two teacher assistants.
The other class is offsite and has seventeen 16 to 18 year old students. This class has an advisory teacher and a youth worker. These students are more able to identify an interest and learning goal. They deliver an exhibition each term, and have sought internships or mentor relationships in most cases. Families are very involved and attend regularly to discuss progress with the advisory teacher.
Website: http://manjimupshs.wa.edu.au