Croydon Community School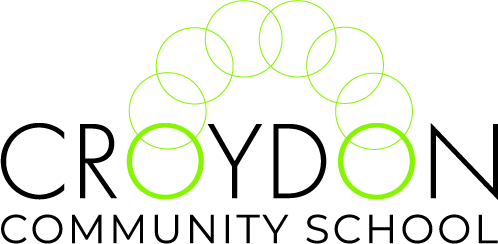 61-77 Croydon Road
Croydon
Victoria 3136
Phone: (03) 9724 2900
School profile and context:
Croydon Community School is a small government secondary school that has a current enrolment of 110 students in Years 7-12. The school provides an alternate secondary education to students who for various reasons have experienced difficulty in their previous schools, or who are returning to study in order to prepare for work or further study.
Croydon Community School values the individuality of all students, their potential and their right to a fresh start. We create opportunities for change through excellence in teaching and learning.
Some students in other schools lack connectedness and fail to develop sincere relationships with the school and community. They require individualised curriculum, appropriate goals and an alternative approach that remove barriers to learning.
We engage young people by creating a greater sense of belonging and self-confidence with flexible, tailored education programs to increase their skills, knowledge and self-expression. We provide a fresh start within a diverse, honest, safe and supportive environment.
Program description:
Croydon Community School is committed to educate our students under the Big Picture School model of "One student at a time...in a community of learners". We base our curriculum on the premise that each student has unique interests, needs and abilities that our education program must take into account. The key to achievement lies in fostering students' individual interests, encouraging their active participation in the learning process and developing the ability to apply knowledge and skills to real life experiences and challenges.
Website: http://www.croydoncs.vic.edu.au/