Due to the NSW Covid restrictions Big Picture has been forced to make changes to our Tamworth Training (September 6 to 10, 2021). Rather than cancelling, we have decided to use these dates to run daily online workshops. These workshops will be followed up by face to face training in December 2021 (Covid allowing).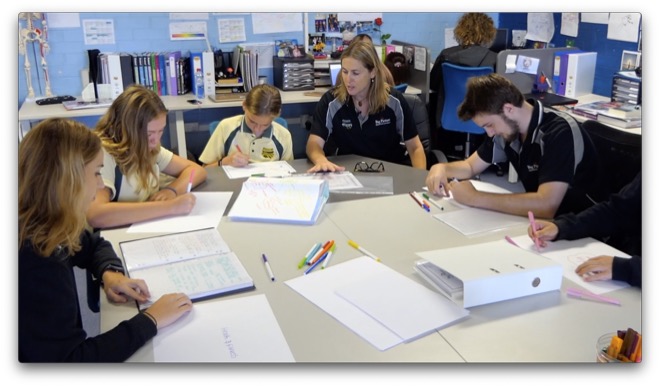 Schedule:
Day 1 - Starting with the student
Monday, September 6, 2021
Day 2 - Learning in Advisory
Tuesday, September 7, 2021
Day 3 -Taking learning outside with others
Wednesday, September 8, 2021
Day 4 - Organising our learning
Thursday, September 9, 2021
Day 5 - Showing our work
Friday, September 10, 2021
Participants will learn about the Big Picture design for learning and will be introduced to the BPEA Distinguishers which set out how to implement the design.
The course will also touch on Personalised Learning Plans, Projects, Learning Through Internship, Assessment via Exhibition, the Graduation Portfolio and International Big Picture Learning Credential (IBPLC) for senior students and building the culture of an Advisory which is the basic unit of a Big Picture learning community.
Program facilitators: 
Viv White AM, Co-Founder BPEA Australia
Others to be announced
This program is suitable for:
schools interested in implementing a Big Picture academy on their campus
teachers interested in teaching in Big Picture schools or academies
teachers interested in embedding BPEA distinguishers into their practice
educators interested in learning about BPEA design principles from an advisor/teacher perspective.
It will be a fabulous opportunity to meet (virtually), network and learn from advisors from other Big Picture schools. 
Other information:
Training will be held each day between 12pm and 2pm. If you can only be there for 1 hour, please come between 12pm and 1pm.
Registration for this event is free however we do encourage you to join us for our full face to face training at the end of term 4.
Zoom links will be sent out to registered participants.
When
September 6th, 2021 12:00 PM through September 10th, 2021 2:00 PM