Kingston High School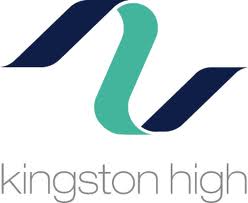 Kingston View Dr
Kingston
Tasmania 7050
Phone: (03) 6283 1222
School profile and context:
Kingston High is an excellent school where all students are encouraged to achieve at their personal best. The school moved to a magnificant modern facility situated in a parklands of landscaped grounds. It is the most modern high school in the state.
Our students and teachers learn together in state of the art pods and specialist buildings using the latest 21st century technology. All buildings are wireless and students have 1:1 access to a personal computer.
Kingston High values relationships built on integrity, fairness and trust, and the pursuit of excellence and creativity in any chosen endeavour. We offer our students a wide range of academic, cultural, sporting and vocationally-based programs. Gifted students are supported and encouraged to extend their learning through formal courses and programs. We are highly regarded for our programs that support students with disabilities.
We are proud of our many successes during our 42 year history and continually look for ways to innovate, in order to give each one of our students the very best opportunity to succeed in a safe, caring environment.
Program description:
Kingston High School's Big Picture program follows the Big Picture educational philosophy of 'one student at a time, in a community of learners.' The program allows students to shape their own learning program around their own strengths and interests. The program provides an alternative learning structure to the mainstream high school model but still incorporates the Australian Curriculum areas of English, Mathematics, Science, History and Health and Physical Education.
The key principles of this program are relationships, relevance and rigour. Students personalise their own learning by working closely with a small team of teachers. The core components of this program are the teacher/advisor, the advisory group, the use of personal learning plans and reflective practice and the Learning through Internship program.
Students are invited to apply to be part of the Big Picture Academy. An information session is provided for parents of students who may be interested in this program in September each year.